The Story of Cosmetics
At ecofab headquarters, we'll be the first to agree with Annie Leonard's analysis of the mammoth cosmetic industry – "Toxics in, toxics out." From the maker of the incredible Story of Stuff movie about our society's intertwined economic, social and environmental concerns comes the latest in a series of short films that have succeeded in poignantly boiling complex debates down to the real issue at hand, whether it be our consumerist society or the truth behind bottled water. In The Story of Cosmetics, Leonard clues us in to cosmetic's implications on the consumer, the worker and the environment and explains why it is that we don't have enough adequate choices on the supermarket shelf.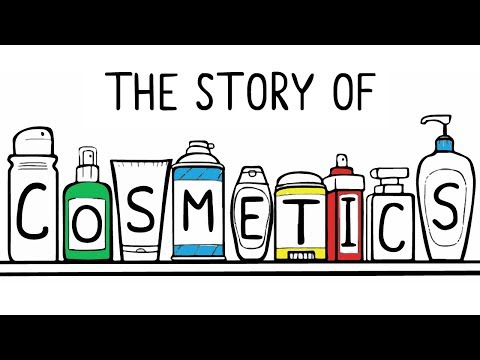 In conjunction with the release of the film comes an exciting new bill in front of Congress. If The Safe Cosmetics Act of 2010 passed it would mean national legislation that would eliminate toxic chemicals found in everyday products affecting men, women and children (this is HUGE!). If you feel moved by the video above and want to get involved, click here to write to your elected official and urge them to pass this bill! In the meantime, check out all the companies that are getting involved and committing to work towards a safer industry for everyone.